Highest Performance
Dignissimos ducimus blanditiis praesentium voluptatum.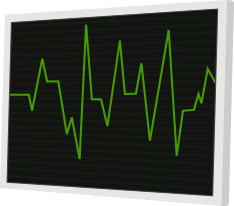 CPU Series
Memory
Default Disk
Bandwidth
Montly Price USD

MAGNA Standard Xeon E3-1230v6

8GB
RAM
2x 240 GB
SSD DISK
6TB
TRAFFIC
$249

MAGNA Standard-02 Xeon E3-1230v6

16GB
RAM
2 x 240GB
SSD DISK
10TB
TRAFFIC
$299

MAGNA Enterprise-01 2 x Xeon E5-2630v4

32GB
RAM
2 x 480GB SSD
DISK
12TB
TRAFFIC
$799

MAGNA Enterprise-02 2 x Xeon E5-2630v4

64GB
RAM
4 x 480GB
DISK
18TB
TRAFFIC
$1099
Performance booster can be added for $50 per month
Consequuntur magni dolores eos ratione voluptatem nesciunt natus error voluptatem.
Customizing your Dedicated Server is Easy
Satria provides our clients an interactive and highly intuitive server purchasing experience. All of our servers are fully customizable to fit the requirement of any sized hosting project. If you require assistance during this process our team is standing by to assist any time of day.
01
Select a base configuration that suits your needs.
02
Fully customize your servers hardware to your requirements.
03
Once payment is received your server will be deployed.
04
If you have any questions we are here to serve you 24 hours.

Dedicated Hosting Features
We preinstall and maintain all the software you need on your server.
WHM & cPanel
Softaculous Autoinstaller
MySQL 5 & PostgreSQL
7 PHP Versions: v5.5, v5.4…
Apache & CentOS
Exim Mail Server
Private DNS Server Setup
IP Tables Firewall
Free Domain Name
5 Free Dedicated IPs
Free CloudFlare CDN
SSH Access